Uitgelicht en gespot op internet (week 1 & 2, 2023)
Hierbij een nieuwe uitgave van 'Uitgelicht en gespot op internet', een supplement van de 'Nieuwsbrief voor Goede Onderzoekspraktijken', met een overzicht van nieuws en andere berichten die zijn gespot op het internet.
Met vriendelijke groet,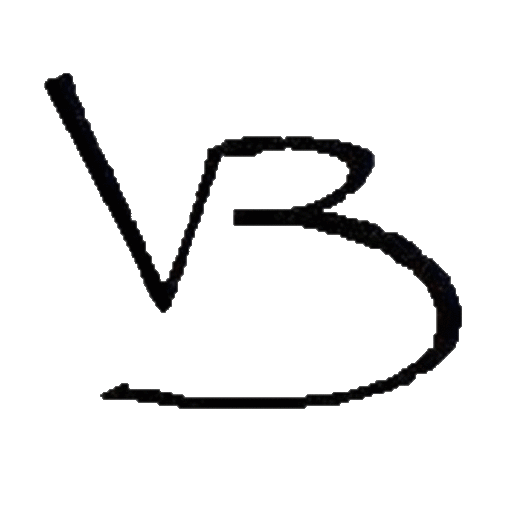 Vincent Bontrop
www.bontrop.com
U kunt met mij linken via LinkedIn en Mastodon.
---
Belgian Association of Research Ethics Committees (BAREC)
Biosimilars Nederland
Centrale Commissie Dierproeven (CCD)

Clinical Trials Regulation (CTR)
Commissie Genetische Modificatie (COGEM)
Data Archiving and Networked Services (DANS)
Clinical trials, Decentralized Clinical Trials (DCT), Monitoring

Diversity, Recruitment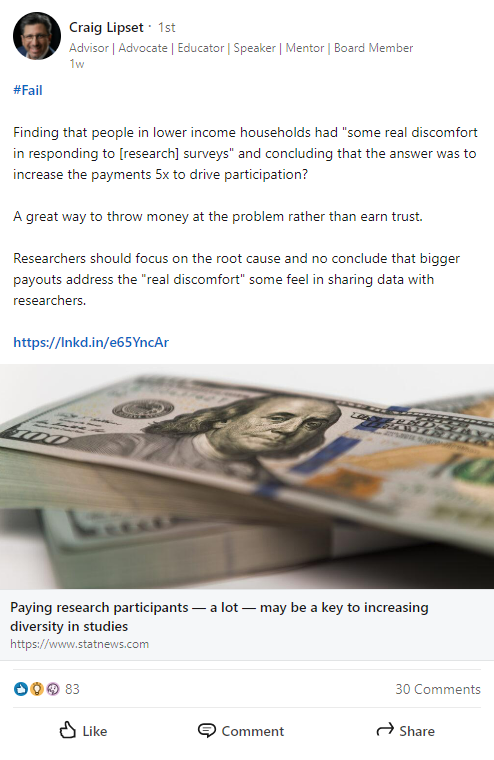 European Clinical Research Infrastructure Network (ECRIN)
European Medicines Agency (EMA), International Conference on Harmonization (ICH)

European Network of Centres for Pharmacoepidemiology and Pharmacovigilance (ENCePP)
The 2022 ENCePP and EU PAS Register Activity Report has been published. The report covers the full list of activities performed in 2022, as well as statistics on the ENCePP Guide, the ENCePP website and the EU PAS Register.

bron: ENCePP website
Federaal Agentschap voor Geneesmiddelen en Gezondheidsproducten (FAGG) (België)

Heads of Medicines Agencies (HMA)
Healixia
Health Technology Assessment (HTA)
Health-RI
Health Technology Assessment (HTA)
Loket Gentherapie
Medical Device Coordination Group (MDCG), IVDR, MDR

Medical Device Regulation, European Commission, Extension
Medicines and Healthcare products Regulatory Agency (MHRA) (Verenigd Koninkrijk), GCP

Methodology, Statistics, Bias
Patiëntenparticipatie
De CCMO heeft in het kader van haar programma Patiëntenparticipatie vragen over patiëntenparticipatie ontwikkeld die vanaf 1 maart 2023 worden opgenomen in het onderzoeksdossier. Patiëntenparticipatie is vooralsnog niet verplicht, maar als er geen patiënten worden betrokken bij het onderzoek, dient de indiener dit wel te beargumenteren. De vragen zijn van toepassing op alle nationale klinische studies. Informatie over het programma Patiëntenparticipatie en toelichting op de vragen in het onderzoeksdossier zijn vanaf 31 januari 2023 beschikbaar op de CCMO-website. Hier vindt u ook informatie over de Raad van Proefpersonen die de CCMO voornemens is op te zetten en informatie over het vergroten van de rol van proefpersonenleden in de toetsingscommissies.

Voor geneesmiddelenonderzoek dat onder de CTR valt kunt u gebruik maken van het Engelstalige onderzoeksprotocol van de CCMO. In sectie 5.4 wordt gevraagd aan te geven, als onderdeel van het 'study plan and design', of, patiënten zijn betrokken bij het onderzoek. Wanneer er niet aan patiëntenparticipatie is gedaan, wordt gevraagd dit te beargumenteren.

… Patiënten kunnen ook betrokken worden bij het opstellen van [de Nederlands- en Engelstalige protocol] samenvattingen.

Voor het overige onderzoek zijn de vragen opgenomen in het ABR-formulier, dat als onderdeel van een onderzoeksdossier wordt ingediend in ToetsingOnline. Voorlopig geldt dit ook voor het onderzoek dat onder de Medical Device Regulation (MDR) of In Vitro Diagnostics Regulation (IVDR) valt.

De vragen verschijnen alleen in het ABR-formulier wanneer u aangeeft dat uw onderzoek … alleen in Nederland [wordt uitgevoerd].

De CCMO organiseert twee voorlichtingsbijeenkomsten over het belang van patiëntenparticipatie in onderzoek en de vragen in het onderzoeksdossier.
Pediatric research
Proefschriften
Restoring Invisible and Abandoned Trials (RIAT)
SOPs4RI Project
Simultaneous National Scientific Advice (SNSA)

Verenigde Staten
Voedingssupplementen, Geneesmiddelen
World Health Organization (WHO), GMP

Overig
---
Op de hoogte blijven van actueel nieuws, bijeenkomsten en publieke consultaties