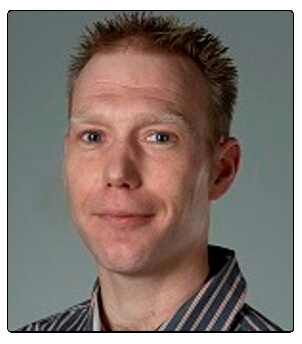 Vincent Bontrop
Curriculum vitae | Volledig profiel op LinkedIn
Faciliteren, accelereren & excelleren!
Met mijn weblog, nieuwsbrief en andere uitingen probeer ik een bijdrage te leveren aan het vergroten van kennis over wet- en regelgeving rond (medisch-)wetenschappelijk onderzoek en het bevorderen van goede onderzoekspraktijken. Heeft u een vraag of een verzoek dan kunt u mij via het contact formulier een bericht sturen.
Opinies en duidingen op dit weblog, in de nieuwsbrief en andere media zijn op persoonlijke titel.
---
I believe that common efforts can accelerate scientific progress in medicine, neuroscience and behavioral science. I am committed to improve human and animal life, and I believe in researchers and their commitment to find cures and developing novel therapeutic possibilities. By ensuring research will be developed and conducted in compliance with relevant law, regulations and other essential requirements, I contribute to innovative solutions that change the daily life of individuals. By complementing each other's knowledge, skills and abilities, we can achieve more in a shorter period of time. Together, we pave the way towards a better future!
---
Ervaring
Ambtelijk secretaris (Feb 2022 – Present)
– METC NedMec
Stafmedewerker onderzoek (Dec 2019 – Feb 2022)
– UMC Utrecht, Divisie Vitale Functies
Senior Procedurecoördinator METC (Jan 2010 – Nov 2019)
Procedurecoördinator METC (Jan 2007 – Dec 2009)
– METC Utrecht / Medisch Ethische Toetsingscommissie UMC Utrecht
Member Taskforce Expertise & Regulatory Focus Group (Mar 2014 – Feb 2017)
– Dutch Association of Research Quality Assurance (DARQA)
Secretaris Sectorbestuur Jongeren (Sep 2011 – Nov 2012)
Lid Sectorbestuur Jongeren (Sep 2010 – Sep 2011)
– Abvakabo FNV
Opleiding
Master's Degree Clinical Psychology – Vrije Universiteit Amsterdam
First-year exam (Propedeuse) Nursing – Hogeschool van Utrecht
Projecten
Hobbyproject: Nieuwsbrief voor Goede Onderzoekspraktijken (2016 – Present)
https://blog.bontrop.com/nieuwsbrief/archief/
Presentaties
eBROK Centrum specifieke bijeenkomst (Jun 2015 – Nov 2019)
onderwerp: METC Utrecht
– UMC Utrecht & Prinses Máxima Centrum
6e GBV-symposium "Update regelgeving bij klinisch onderzoek" (17 Nov 2017)
Algemene Verordening Gegevensbescherming en recente wijzigingen WMO
– Profess Academy, Nieuwegein
5e GBV-symposium "Update regelgeving bij klinisch onderzoek" (16 Sep 2016)
onderwerp: Meldplicht datalekken en recente wijzigingen WMO
– Profess Academy, Amersfoort
WMO/GCP cursus (Sept 2014 – Apr 2016)
onderwerp: Medisch Ethische Toetsingscommissie
– UMC Utrecht
4e GBV-symposium "Update regelgeving bij klinisch onderzoek" (11 Sep 2015)
onderwerp: Verordening Klinische proeven EU nr. 536/2014 en recente wijzigingen WMO
– Profess Academy, Nieuwegein
Basiscursus klinisch onderzoekers (BROK) (Sep 2014 – May 2015)
onderwerp: Medisch Ethische Toetsingscommissie
– UMC Utrecht
Het reilen en zeilen van de METC (12 Mar 2015)
– Divisie Vitale Functies, UMC Utrecht
Bijdragen

Bontrop, V. (2021, July 31). Medical Device Regulation: Geen goede klinische praktijken voor het overig klinisch onderzoek met medische hulpmiddelen (MDR artikel 82)? OSF. https://doi.org/10.17605/OSF.IO/2PN7F
Lissa, C. J. van, Epskamp, S., Blanken, T., Albers, C., Willighagen, E., Schure, J. ter, Bosch, Q. ten, Laan, S. W. van der, Schumacher, G., Sjoerds, Z., Bontrop, V., & Baidjoe, A. (2021, April 28). Open brief: Hoe wetenschappelijk zijn de testevenementen? https://doi.org/10.17605/OSF.IO/VZB7F
Houtekamer, C. (2021, April 18). Na een week vol woede over het coronabeleid, blijkt het Radio 538-feest de druppel. NRC. https://www.nrc.nl/nieuws/2021/04/18/na-een-week-vol-woede-over-het-coronabeleid-blijkt-het-radio-538-feest-de-druppel-a4040273
[Openingsslide] Smits, P. (2017, October 4). Welkom! Klinisch onderzoek in Nederland: Beter, veilig en snel! Inbreng van de patiënt organiseren! DCRF Jaarcongres 2017, Ede. https://dcrfonline.nl/wp-content/uploads/sites/12/2017/10/1.1-Opening-DCRF-Jaarcongres-2017-met-bijdragen-van-werkgroepvoorzitters.pdf
---
Lidmaatschappen
Dutch Association of Research Quality Assurance (DARQA)
European Forum for Good Clinical Practice (EFGCP)
Nederlandse Vereniging voor Farmaceutische Geneeskunde (NVFG)
Vereniging Farma en Recht (VFenR)
---
Professionele netwerken, Sociale netwerken
Facebook
https://www.facebook.com/vbontrop
Figshare (data repository)
https://figshare.com/authors/Vincent_Bontrop/680928
Flickr
https://www.flickr.com/photos/bontrop
LinkedIn
http://nl.linkedin.com/in/bontrop
Mastodon
https://mstdn.science/@bontrop
ORCID
https://orcid.org/0000-0003-4009-0939
OSF (Center for Open Science)
https://osf.io/zncgk/
RQA Community Hub
https://community.therqa.com/u/da6574c3

SoundCloud
https://www.soundcloud.com/Bontrop
YouTube channel
https://www.youtube.com/user/VincentBontrop