Uitgelicht en gespot op internet (week 3, 2022)
Hierbij weer een nieuw overzicht van actualiteiten en berichten die de afgelopen tijd zijn gespot op het internet. Ook de 'Events' pagina (events.bontrop.com) en de 'Consultations'-pagina (consulations.bontrop.com) zijn weer bijgewerkt en voorzien van nieuwe bijeenkomsten en consultaties.
Heeft u ook nieuws? Geef het aan mij door voor de volgende uitgave van het supplement en/of nieuwsbrief via e-mail of via het contactformulier.
'Uitgelicht en gespot op internet' is een supplement van de Nieuwsbrief voor Goede Onderzoekspraktijken.
---
Algemene verordening gegevensbescherming (AVG), Privacy

Accelerating Clinical Trials in the EU (ACT EU)
Clinical research, Clinical trials, Clinical trial transparency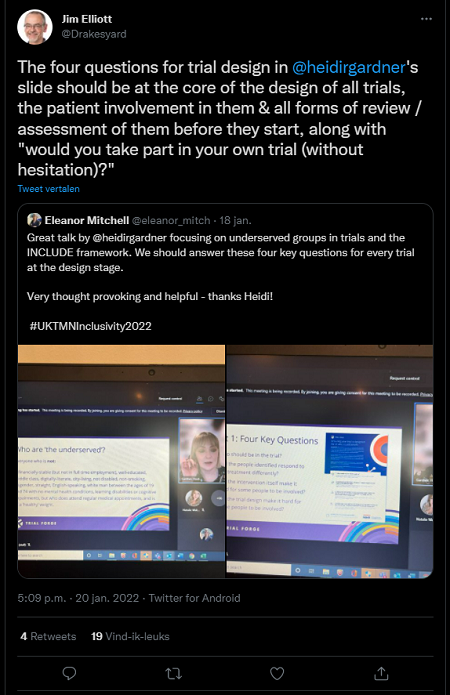 Clinical Trials Regulation (CTR), Clinical Trials Information System (CTIS)

Diversity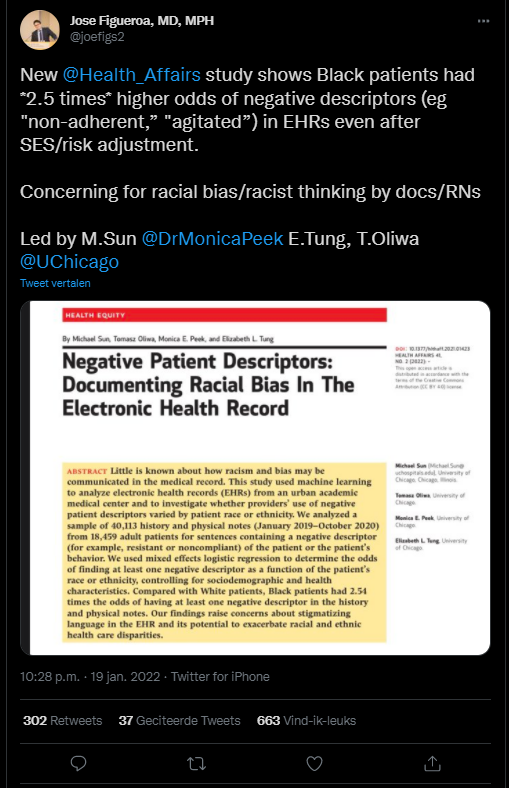 Decentralized Clinical Trials (DCTs)
Dierexperimenteel onderzoek
European Clinical Research Infrastructure Network (ECRIN)
European Network of Centres for Pharmacoepidemiology and Pharmacovigilance (ENCePP
Intellectual Property
International Federation of Pharmaceutical Physicians and Pharmaceutical Medicine (IFAPP) 
Vanaf pag. 3: IFAPP Recommendations for the Revision of the Declaration of Helsinki, Version 2013.
Medicines and Healthcare products Regulatory Agency (MHRA)
Medische hulpmiddelen, gezondheidsapps
METC Utrecht, wordt METC NedMec
Vanaf 01-01-2022 zullen beide METC's verder gaan onder de naam METC NedMec. Er ontstaat een METC met ruim 70 leden en 15 secretariële medewerkers. De METC heeft drie kamers: Kamer Oncologie (O), Kamer Geneesmiddelen (G) en Kamer All-round (A). Naar verwachting zullen jaarlijks meer dan 150 voorstellen worden beoordeeld.
Research integrity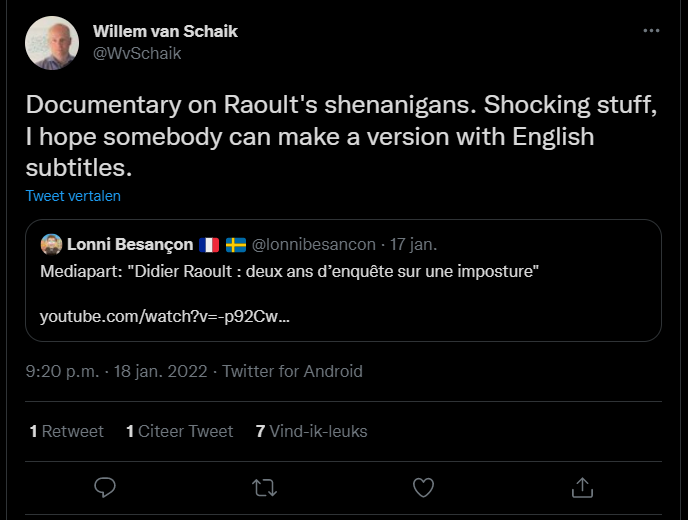 US Food and Drug Administration (FDA)
Wet- en regelgeving
Bezig met het samenstellen van een overzicht van wet- en regelgeving rond (medisch-)wetenschappelijk onderzoek. Hierbij nodig ik anderen uit om input te leveren. Naast de in het document genoemde wet en regelgeving heb ik al wat "regeltjes" in klad staan. Ik ben echter ook zeer benieuwd naar de input van mijn netwerk. Ik hoor het graag van jullie!

Bontrop, V. (2022, January 13). Overzicht wet- en regelgeving mensgebonden onderzoek. Retrieved from osf.io/32d5n
Wijziging van de Wet medisch-wetenschappelijk onderzoek met mensen
Wijziging van de Wet medisch-wetenschappelijk onderzoek met mensen in verband met de derde evaluatie van die wet alsmede enkele wijzigingen van technische aard. Aangemeld voor plenaire behandeling 03-02-2021. Dit wetsvoorstel is naar aanleiding van besluitvorming (via een
emailprocedure dd. 20 januari jl.) aangemeld als hamerstuk.
Xenotransplantatie
ZonMw
Overige berichten
---
Op de hoogte blijven van actueel nieuws, bijeenkomsten en publieke consultaties