Bekijk deze e-mail in uw browser
Nieuwsbrief voor Goede Onderzoekspraktijken

Nr. 73
5 december 2018
Beste abonnee,
Hierbij ontvangt u de Nieuwsbrief voor Goede Onderzoekspraktijken van 5 december 2018, met de laatste ontwikkelingen rond medisch-wetenschappelijk onderzoek met mensen, nieuwe wetgeving en gereviseerde richtlijnen.
De komende weken verwacht ik niet veel nieuwe ontwikkelingen. De Tweede Kamer is van 21 december tot en met maandag 14 januari 2019 met kerstreces, en ook veel bedrijven zien het einde van 2018 al snel naderen. Eigenlijk is er nog maar 1 ontwikkeling te verwachten dit jaar en dat is de door de DCRF werkgroep CTA toegezegde herziene versie van de DCRF model overeenkomst. Ik heb nog even gewacht met het verzenden van deze nieuwsbrief, maar vooralsnog geen herziene versie beschikbaar. We zullen dus nog even geduld moeten hebben.
Met vriendelijke groet,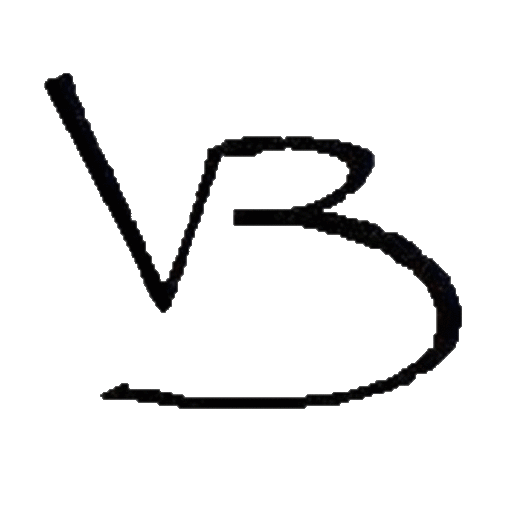 Vincent Bontrop

Link met mij via LinkedIn.

Inhoudsopgave
---
---
Medisch wetenschappelijk onderzoek
Samenwerking UMC Utrecht en Prinses Máxima Centrum in gezamenlijke METC
Het UMC Utrecht en het Prinses Máxima Centrum voor kinderoncologie hebben op 28 november 2018 aangekondigd met ingang van 1 januari 2019 te gaan samenwerken op het gebied van de toetsing van medisch-wetenschappelijk onderzoek met mensen. De Medisch Ethische Toetsingscommissie van het UMC Utrecht gaat vanaf 1 januari verder onder de naam METC Utrecht.
"Per 1 januari 2019 zal het Prinses Máxima Centrum al haar medisch wetenschappelijk onderzoek laten toetsen door de gezamenlijke METC. Ook de studies die lopen via SKION (Stichting Kinderoncologie Nederland) kunnen dan door de METC Utrecht getoetst gaan worden." (Bron: METC UMC Utrecht 'Samenwerking METC/Collaboration MREC' d.d. 28 november 2018)
TransCelerate publiceert herziene versie Common Protocol Template, Common Statistical Analysis Plan en Common Clinical Study Report templates
TransCelerate heeft eind november een herziene versie van het Common Protocol Template (CPT) vrijgegeven.
"In this release, we are aligning to the EU Clinical Trial Regulations, recent updates to ICH regulations (E6 and E9), and continue to align with the Protocol Template developed by the National Institutes of Health (NIH) and US Food and Drug Administration (FDA)." (Bron: TransCelerate CPT webpagina)
"For the first time, we are also releasing the Common Statistical Analysis Plan (SAP) and Common Clinical Study Report (CSR) Basic Word Edition templates." (Bron: TransCelerate CPT webpagina)
Download Summary of Changes November 2018 Release
Uitgelicht: Gene editing, CRISPR baby's in China
Meer nieuws
Algemene verordening gegevensbescherming (AVG, GDPR)
Bevolkingsonderzoek met wetenschappelijk onderzoek
Biobanking
Brexit
Clinical Data Interchange Standards Consortium
Clinical trials

Digital tools, new technologies

European Medicines Agency
Experimentele behandeling
Good Clinical Practice
Good Manufacturing Practice
Medical Research Council
Medicines and Healthcare products Regulatory Agency
Medische hulpmiddelen
Open access, funding, onderzoeksdata

Proefschrift
US Food and Drug Administration
Uitgelicht
4 december 2018 - BBMRI-ERIC Quality Management Webinar #4 'State-of-the-art of next-generation sequencing'
Tijdstip: 10:30 - 11:30 CET
---
6 december 2018 - CORBEL Webinar: BBMRI-ERIC Quality Management Services for basic and applied research
Tijdstip: 15:30 - 16:30 CET
---
17 januari 2019 - BBMRI-ERIC Quality Management Webinar #5 'Data Quality for Biobanks'
Tijdstip: 10:30 - 11:30 CET
---
28 - 29 januari 2019 - 3rd annual Patients as Partners EU
Locatie: Londen
---
12 - 13 februari 2019 - ECCRT* Data Transparency Conference: Demystifying Clinical Data Transparency: Lessons learnt so far
*ECCRT = European Centre for Clinical Research Training
Locatie: Brussel
---
13 - 14 februari 2019 - 3rd EURORDIS Multi-Stakeholder Symposium on Improving Patients' Access to Rare Disease Therapies
Locatie: Brussel
---
14 februari 2019 - Innovation for Health 2019
Locatie: Rotterdam
---
14 - 15 februari 2019 - 7th ACCELERATE Paediatric Oncology Conference
Locatie: Brussel
---
13 maart 2019 - MHRA Laboratories Symposium
Locatie: Londen
---
4 april 2019 - ZonMw: 7e congres Goed Gebruik Geneesmiddelen
Locatie: Amsterdam
---
29 september - 2 oktober 2019 - SCDM 2019 Annual Conference
Nog geen programma beschikbaar
Locatie: Baltimore
CDISC Therapeutic Area User Guide for Lung Cancer v1.0
Consultatie loopt tot 21 december 2018
---
PIC/S: Draft PIC/S guidance on Good Practices for Data Management and Integrity in Regulated GMP/GDP Environments

Consultatie loopt tot 28 februari 2019
---
EMA: Draft guideline on clinical investigation of recombinant and human plasma-derived factor IX products - Revision 2

Consultatie loopt tot 30 juni 2019
Meer bijeenkomsten en consultaties

Meer bijeenkomsten en consultaties:
Heeft u een vraag, of een verzoek?  U kunt mij bereiken door te antwoorden op deze e-mail, via het contactformulier op mijn website, of door een e-mail te sturen naar: info@bontrop.com
---
Copyright © Vincent Bontrop, All rights reserved.
Contactgegevens:
Hopakker - 3514 BZ Utrecht - Netherlands
This email was sent to {email}
Want to change how you receive these emails?
You can update your preferences or unsubscribe from this list