Bekijk deze e-mail in uw browser
Nieuwsbrief voor Goede Onderzoekspraktijken

Nr. 62
25 juli 2018
Beste lezer,
Hierbij ontvangt u de Nieuwsbrief voor Goede Onderzoekspraktijken van 25 juli 2018, met de laatste ontwikkelingen rond medisch-wetenschappelijk onderzoek met mensen, nieuwe wetgeving en gereviseerde richtlijnen.
De vakantie is begonnen, de Tweede Kamer is met reces, en het merendeel van de bij ons bekende organisaties hebben hun secretariaten gesloten en zijn inmiddels aan het genieten van deze mooie dagen. Toch heb ik nog wat restjes nieuws gevonden om met u te delen, voor het geval u zich verveelt tijdens deze zwoele zomeravonden. Veel leesplezier en nog een hele fijne vakantie gewenst!
Heeft u een vraag, een suggestie of een verzoek? Of wilt u vrijblijvend een afspraak maken? U kunt mij bereiken door te antwoorden op deze e-mail, via het contactformulier op de website, of door een e-mail te sturen naar info@bontrop.com
Met vriendelijke groet,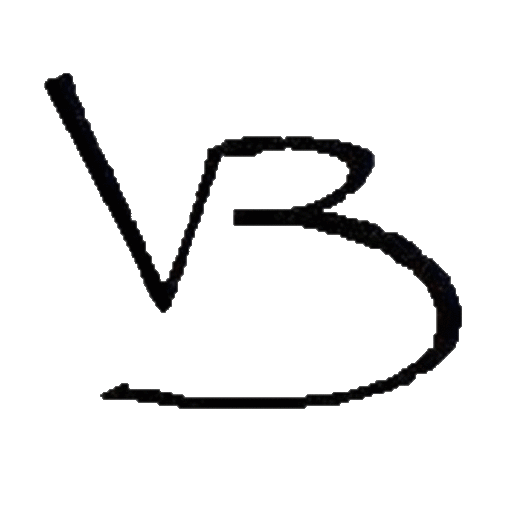 Vincent Bontrop

Link met mij via LinkedIn.
Inhoudsopgave
---
---
Wetsvoorstel wijziging Wet op de Geneeskundige Behandelingsovereenkomst ingediend bij Tweede Kamer
De minister voor Medische Zorg heeft op 12 juli 2018 het wetsvoorstel tot 'wijziging van Boek 7 van het Burgerlijk Wetboek, de Jeugdwet en enkele andere wetten ter verbetering van patiëntgerichte zorg en het opnemen van een wettelijke regeling voor het inzagerecht in het medisch dossier van een overleden patiënt' ingediend bij de Tweede Kamer.
"Het wetsvoorstel behelst de volgende wijzigingen:
Naast de informatieplicht van de hulpverlener wordt verduidelijkt dat er overleg tussen de patiënt en de hulpverlener plaats moet vinden ('samen beslissen').
De bewaarregeling wordt geactualiseerd:

voorgesteld wordt de bewaartermijn van het medisch dossier van vijftien naar twintig jaar te verlengen;
het aanvangsmoment van de bewaartermijn wordt gewijzigd.

Er wordt een regeling opgenomen voor het inzagerecht voor nabestaanden en voormalig vertegenwoordigers in het medisch dossier van overleden patiënten.
Relevante onderdelen van de Jeugdwet, de Wet maatschappelijke ondersteuning 2015, de Wet verplichte geestelijke gezondheidszorg en de Wet zorg en dwang psychogeriatrische en verstandelijk gehandicapte cliënten worden in lijn gebracht met dit wetsvoorstel."
(bron: Memorie van toelichting, pagina 2)
De procedurevergadering zal op 5 september 2018 plaatsvinden.
Volg de voortgang van het wetsvoorstel via de website van de Tweede Kamer of via de website van de Eerste Kamer.
Onderzoek met Geneesmiddelen

Update DCRF implementatie ECTR
De ACRON plaatste op 18 juli 2018 een update van de DCRF over de implementatie van de ECTR in Nederland. Met uitzondering van twee onderwerpen bevatte de update niet veel nieuwe informatie. Nieuws was er te melden rond de pilot concept procedure Lokale Haalbaarheid en de DCRF ECTR e-Learning:
Pilot Procedure Lokale Haalbaarheid
Zoals gemeld in Nieuwsbrief voor Goede Onderzoekspraktijken nr. 44 van 21 december 2017, zou er rond januari 2018 een pilot van start gaan in minstens 16 instellingen (bron: DCRF nieuwsbericht, Concept Procedure Lokale Haalbaarheid, 25 september 2017). Uit de update blijkt dat de pilot inmiddels is uitgebreid naar 23 instellingen.
"De centra zijn begonnen met het inventariseren van de huidige processen voor het opstarten en uitvoeren van studies binnen hun eigen afdelingen, om z[o] na te gaan waar verandering nodig is. Daarna willen ze met een geneesmiddelenstudie de toepasbaarheid van de procedure Lokale Haalbaarheid gaan testen. Inmiddels is er een aantal bedrijven dat de centra behulpzaam is met het 'aanbieden' van studies om daarmee de procedure Lokale Haalbaarheid te testen." (bron: ACRON 'Voortgang voorbereidingen op ECTR' d.d. 18 juli 2018)
Ontwikkeling e-learning hervat
"Onlangs zijn de gesprekken met GCP Central weer gestart om een planning te maken voor het verder uitwerken van de e-learning." (bron: ACRON 'Voortgang voorbereidingen op ECTR' d.d. 18 juli 2018)
Uitgelicht: Onderzoek naar sildenafil tegen groeivertraging foetus voortijdig beëindigd
Köhler, W. & Middel, M. (25 juli 2018). Dat sildenafil gevaarlijk kon zijn, bleek nergens uit. NRC.nl.
Queensland trial giving Viagra to pregnant women halted after Netherlands deaths (25 July 2018). The Guardian.
Withey, A. (25 July 2018). Viagra trial for pregnant women in Queensland halted after 11 babies die in Dutch study. ABC News Online.
Goss, L. (25 July 2018). Eleven babies dead after Dutch viagra trial. Pharmafile.
Engels, J. (24 juli 2018). Het AUMC brak een onderzoek af na babysterfte, deze onderzoeker legt uit wat er misging. Trouw.
Boffey, D. (24 July 2018). Eleven babies die after Dutch women given Viagra in drug trial. The Guardian.
Jinek 23 juli 2018 'Wessel Ganzevoort van het UMC over het per direct stoppen van babyonderzoek'. Uitzending Gemist.
Vermeulen, M. (23 juli 2018). Viagra moest het wondermiddel tegen kindersterfte zijn. Het tegendeel blijkt waar. De Volkskrant.
Broersen, S. (23 juli 2018). Studie naar sildenafil tegen groeivertraging foetus gestopt. Medisch Contact.
Ziekenhuizen stoppen met onderzoek vanwege risico's baby's (23 juli 2018). NOS.nl.
Dorlo, C. (23 juli 2018). 'We hadden vrede met de dood van onze dochter, maar nu niet meer'. NOS.nl.
Nog 'tien tot vijftien zwangere vrouwen' in spanning na stop babyonderzoek (23 juli 2018). Nieuwsuur.
The Dutch STRIDER (Sildenafil TheRapy In Dismal Prognosis Early-onset Fetal Growth Restriction) (STRIDER), ClinicalTrials.gov Identifier: NCT02277132.
Pels, A., et al., (28 December 2017). STRIDER (Sildenafil TheRapy in dismal prognosis early onset fetal growth restriction): an international consortium of randomised placebo-controlled trials. [protocol & DMC charter] BMC Pregnancy and Childbirth, 2017 17:440.
Uitgelicht: GMO & Investigational Medicinal Products, Voluntary Harmonised Procedure

Genetically Modified Organism (GMO) aspects for investigational medicinal products.
Overview of national regulatory requirements (EU countries and Norway) for medicinal products containing GMOs.
New initiatives to optimize the interplay between the Pharma and the GMO framework (17 July 2018).
CTFG. The Voluntary Harmonised Procedure (VHP), National pilot projects, July 2018
20 - 21 september 2018 - PREPARE & GLoPID-R*: Reaching out: a meeting to advance clinical research preparedness for infectious disease outbreaks

*PREPARE = Platform foR European Preparedness Agains (Re-)emerging Epidemics
GLoPID-R = Global Research Collaboration for Infectious Disease Preparedness
Locatie: Brussel (België)
---
1 - 3 oktober 2018 - TOPRA Annual Symposium

Locatie: Stockholm (Zweden)
---
3 - 5 oktober 2018 - GA4GH 6th Plenary Meeting
Locatie: Basel (Zwitserland)
---
18 - 19 oktober 2018 - ICCMg3: Third International Conference on Clinical Metagenomics
Locatie: Genève (Zwitserland)
---
14 - 15 november 2018 - Innovations in Clinical Trials Symposium & Hands-on East Training
Locatie : Darmstadt (Duitsland)
---
27 november 2018 - Digital Society Conference
Locatie: Amersfoort
Patient Focused Medicines Development: Public Consultation for The Patient Engagement Catalogue
Consultatie loopt tot 31 augustus 2018
---
IMDRF: Principles of Labeling for Medical Devices and IVD Medical Devices
Consultatie open tot 12 september 2018
---
IMDRF: IMDRF Terminologies for Categorized Adverse Event Reporting (AER): terms, terminology structure and codes
Consultatie open tot 12 oktober 2018
---
Concept paper on the need to develop a reflection paper on development of medicinal products to prevent and treat acute kidney injury
Consultatie open tot 31 maart 2019
Meer bijeenkomsten en consultaties

Voor meer bijeenkomsten en lopende publieke consultaties zie ook:
In de eerste dagen van augustus zal er weer een nieuw overzicht van alle bijeenkomsten & consultaties worden verstuurd naar de abonnees die zich hebben aangemeld voor het supplement 'Bijeenkomsten & Consultaties'.
Bent u abonnee van de nieuwsbrief en ontvangt u het maandelijkse supplement met bijeenkomsten en consultaties nog niet? Klik dan hier om uw voorkeuren aan te passen (en vink het maandelijkse supplement aan).
Will D. Schupmann "Human Experimentation in Public Schools: How Schools Served as Sites of Vaccine Trials in the 20th Century", American Journal of Public Health 108, no. 8 (August 1, 2018): pp. 1015-1022.
Ton de Boer (CBG): 'Medicijnen sneller goedkeuren' (24 juli 2018). Vereniging Innovatieve Geneesmiddelen.
Laura Roberts, Jane Paik Kim, Does informed consent given by healthy individuals when enrolling in clinical research feel less voluntary than for ill individuals?, Journal of Psychiatric Research, Volume 103, 2018, Pages 33-37, ISSN 0022-3956.
Gostin LO, Halabi SF, Wilson K. Health Data and Privacy in the Digital Era. JAMA. 2018; 320(3):233–234. doi:10.1001/jama.2018.8374
Standards of practice in empirical bioethics research: towards a consensus. BMC Medical Ethics 2018 19:68.
Let's talk about standards: a commentary on standards of practice in empirical bioethics. BMC Medical Ethics 2018 19:69. 
Philip Boehme, Arne Hansen, Ronenn Roubenoff, Joseph Scheeren, Maximilian Herrmann, Thomas Mondritzki, Jan Ehlers, Hubert Truebel, How soon will digital endpoints become a cornerstone for future drug development?, Drug Discovery Today, 2018, ISSN 1359-6446.
Shaw, P.A., Use of composite outcomes to assess risk–benefit in clinical trials. Clinical Trials, Vol 15, Issue 4, pp. 352 - 358.
Crico Chiara, Renzi Chiara, Graf Norbert, Buyx Alena, Kondylakis Haridimos, Koumakis Lefteris and Pravettoni Gabriella (2018) mHealth and telemedicine apps: in search of a common regulation ecancer 12 853
Izmailova, E. S., Wagner, J. A., & Perakslis, E. D. (2018). Wearable Devices in Clinical Trials: Hype and Hypothesis. Clinical Pharmacology and Therapeutics, 104(1), 42–52.
EMA Press release (18 July 2018). EU and Japan reinforce their collaboration on inspections of medicine manufacturers.
BBMRI-NL Workshop report: Sustainable infrastructure for sample/data collections (19 July 2018). BBMRI-NL.

NHS Health Research Authority. Public support for greater data sharing with biobanks (18 July 2018).

White paper on self-measured data published (18 July 2018). BBMRI-NL.

Data Sharing Statements for Clinical Trials (17 July 2018). Annals of Internal Medicine.
MHRA Guidance. Decide if your product is a medicine or a medical device (updated 17 July 2018).
Heritable genome editing: action needed to secure responsible way forward (17 July 2018). Nuffield Council on Bioethics.
Broekhof, J.M. (16 juli 2018). Wie wil mij nou hacken?. LinkedIn [blog].
Update on the EMA's Policy on Publication of Clinical Data (19 July 2018). BioSlice Blog.
EMA's proactive publication of clinical data a success (16 July 2018).
EMA (16 July 2018). Clinical data publication (Policy 0070) report Oct 2016 - Oct 2017.
Development of a web-based tool for undergraduate engagement in medical research; the ProjectPal experience (13 July 2018). BMC Medical Education 2018 18:166.
Is failure to raise concerns about misconduct a breach of integrity? Researchers' reflections on reporting misconduct (13 July 2018). Accountability in Research.
Faust, J.S. (13 July 2018). A Major Industry-Funded Alcohol Study Was Compromised.  How Many Others Are Out There?. Undark.
William F. Salminen, Marc E. Wiles, Ruth E. Stevens, Streamlining nonclinical drug development using the FDA 505(b)(2) new drug application regulatory pathway, Drug Discovery Today, 2018, ISSN 1359-6446.
Women's Views About a Paternal Consent Requirement for Biomedical Research in Pregnancy (12 July 2018). Journal of Empirical Research on Human Research Ethics
Puthumana J, Wallach JD, Ross JS. Clinical Trial Evidence Supporting FDA Approval of Drugs Granted Breakthrough Therapy Designation. JAMA. 2018;320(3):301–303. doi:10.1001/jama.2018.7619
Frakt AB. The Risks and Benefits of Expedited Drug Reviews. JAMA. 2018;320(3):225–226. doi:10.1001/jama.2018.8262
Robyn Bluhm, Kirstin Borgerson; An Epistemic Argument for Research-Practice Integration in Medicine, The Journal of Medicine and Philosophy: A Forum for Bioethics and Philosophy of Medicine, Volume 43, Issue 4, 9 July 2018, Pages 469–484
Miyakawa, T. (6 July 2018). Data sitting on the shelf? Publish it as Micro Report. BMC Blog Network, Research in progress blog.
FDA Guidance for Industry: Use of Electronic Health Record Data in Clinical Investigations  (July 2018).
FDA Workshop Report 'Evaluating Inclusion and Exclusion Criteria in Clinical Trials' (16 April 2018).
Palmas, W., Who protects participants in non-inferiority trials when the outcome is death?. Research Ethics, Vol 14, Issue 1, pp. 1 - 6.
Stuur de nieuwsbrief door naar uw collega's en contacten
Deel de nieuwsbrief gerust met uw collega's en contacten voor wie deze informatie ook interessant is.
Klik hier om de nieuwsbrief door te sturen
Abonneren op de nieuwsbrief

Heeft u de nieuwsbrief via een collega of relatie doorgestuurd gekregen en wilt u voortaan de nieuwsbrief direct in uw eigen e-mail postvak ontvangen?
Klik hier voor een abonnement op de Nieuwsbrief voor Goede Onderzoekspraktijken
Heeft u een vraag of een verzoek? Of wilt u vrijblijvend een afspraak maken? U kunt mij bereiken door te antwoorden op deze e-mail, via het contactformulier op de website, of door een e-mail te sturen naar: info@bontrop.com
---
Copyright © Vincent Bontrop, All rights reserved.
Contactgegevens:
Hopakker - 3514 BZ Utrecht - Netherlands
This email was sent to {email}
Want to change how you receive these emails?
You can update your preferences or unsubscribe from this list